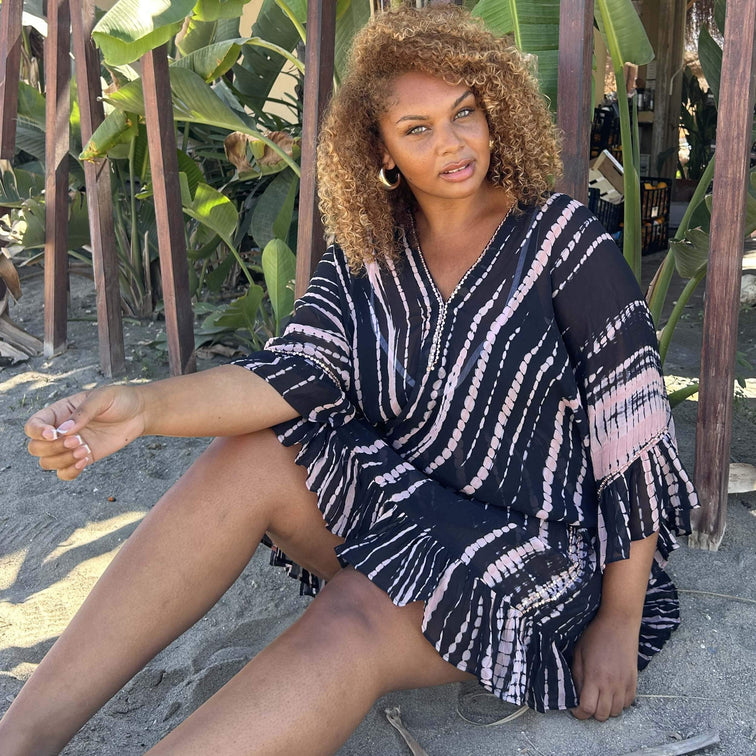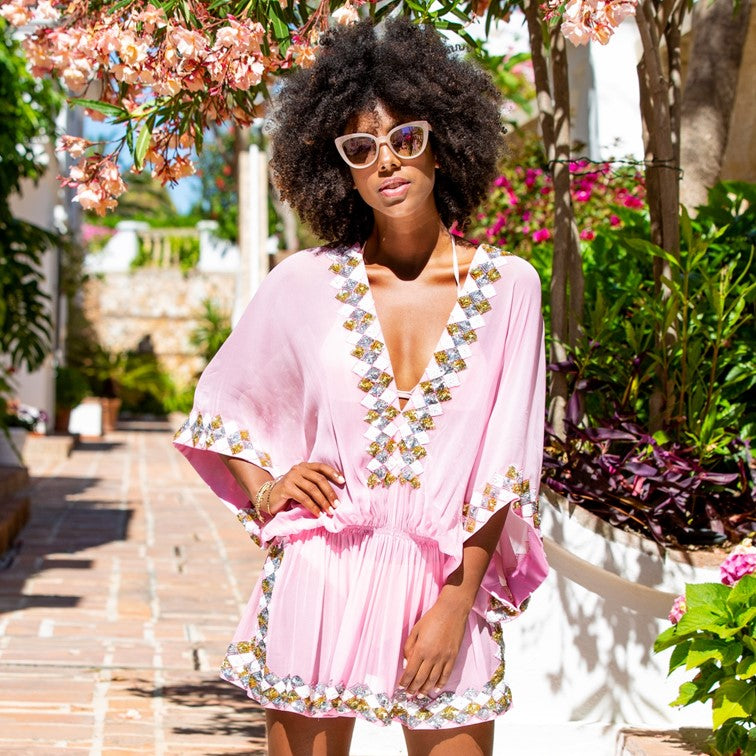 Plus size designer kaftans fabrics are so light to wear and very breathable on hot holidays to keep you cool when covering up from hot sunshine. We have so many plus size kaftan styles that are very flattering to wear from semi sheer light weight silks with patterns that are stunning and pretty soft cotton beach dresses that you can wear as a cover up or as a holiday dress. Shop our full size range of designer kaftans here.

Plus size beachwear cover ups in loose floaty styles allowing you to feel comfortable on the beach as our plus size designer beach cover ups drape so beautifully. The clever design of Lindsey Brown resort wear focuses the eye around the neckline and shoulders and the patterns whether animal prints or tropical palm prints or block colours, all our outsize kaftans and plus size dresses have design features to draw the eye downwards, creating a flattering silhouette. Available in sizes 2xlarge to 7xlarge. If you are in between sizes, you may need a smaller beach cover up size, please click here to see all the floaty designer beach coverups.
Plus size designer kaftans by Lindsey Brown to wear to the beach, around the poolside bar and wandering around your resort on next your luxury holiday. Our plus size maxi kaftans have fantastic coverage and very flattering. We understand that plus size can mean a variety of curvy body shapes which is why we make unique patterns for every size to ensure that the arms fit well, and all styles fit and flatter the tummy, bust and sit comfortably on the hips. If you need help with sizes please visit our resort wear size guide.