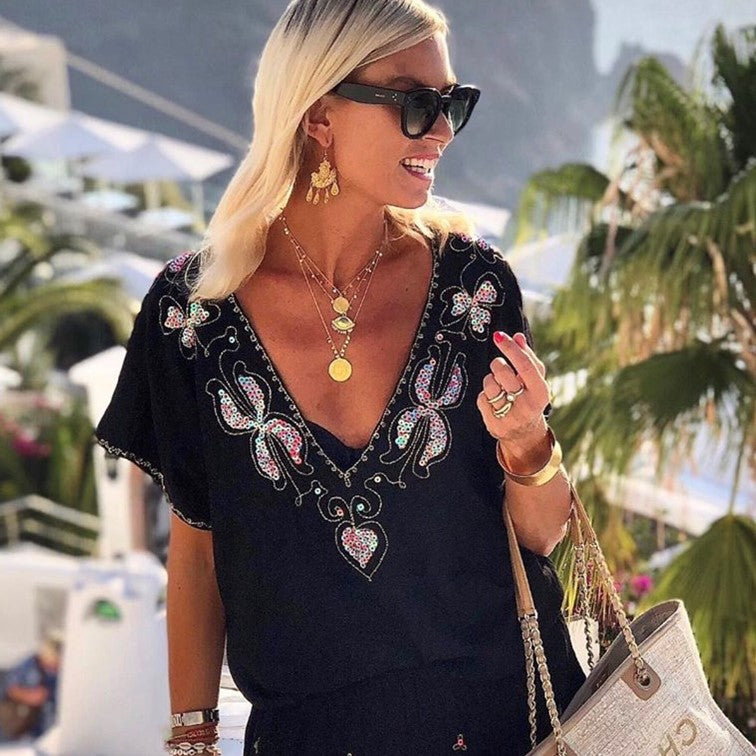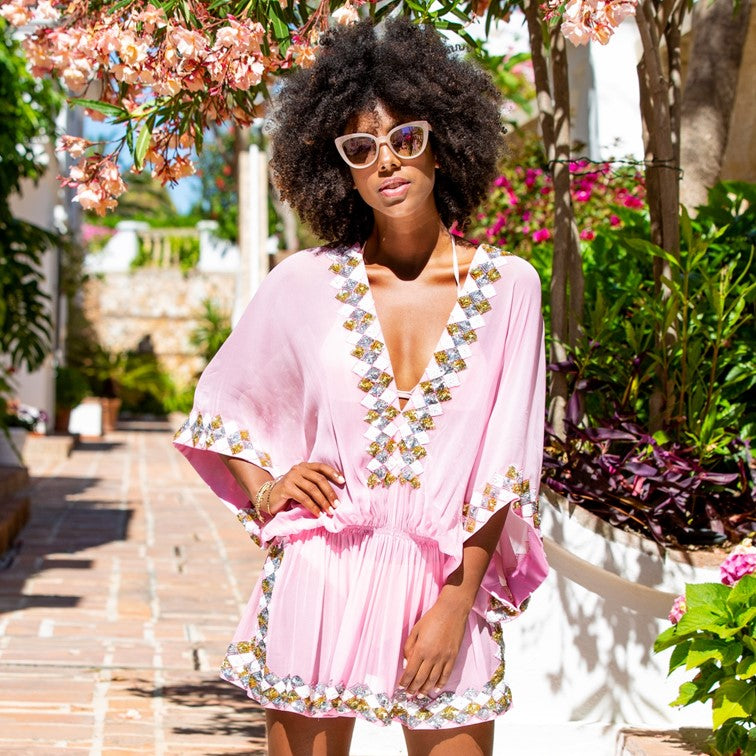 Black designer beach dresses
Black designer beach dresses
Black designer beach dresses that are so versatile and timeless designed by Lindsey Brown resort wear. With styles to suit all body shapes and heights, there is a stylish black beach dress perfect for you. From off the shoulder black beach dresses to midi maxi floaty beach dresses, these dresses will keep you cool on tropical holidays to the Maldives and comfortable black beach dresses to wear in the Caribbean, from breakfast  to the beach bar on your next luxury holiday. See our full collection of strapless holiday dresses here.
Black embellished beach dresses to wear day or night make are the perfect statement piece to take on your luxury holiday. Decorated with hand crafted pretty sequin and embroidery detail that will glisten in the sunlight. Styles from bardot to smock style dresses that are so flattering and beautifully embellished so there is no need to dress it up with too much jewellery for an evening out, as our necklines and cuffs are decorated, just change your accessories ready for your sundowner drinks. Our stunning beach dresses can also be worn at home on warm summer days and evenings out.
Black soft cotton cover ups are perfect to protect your skin from the hot sun and looking fabulous at the same time. Our loose and floaty natural soft fabric drapes beautifully over the body. Try our short or knee length designer tiered mock style flattering dresses, designed with soft gentle ruffles like Melbourne black beach dresses that will easily fit into your holiday wardrobe that you will want to wear year after year. You may also like to see our  stunning designer maxi dresses are also a must have for any luxury holiday.