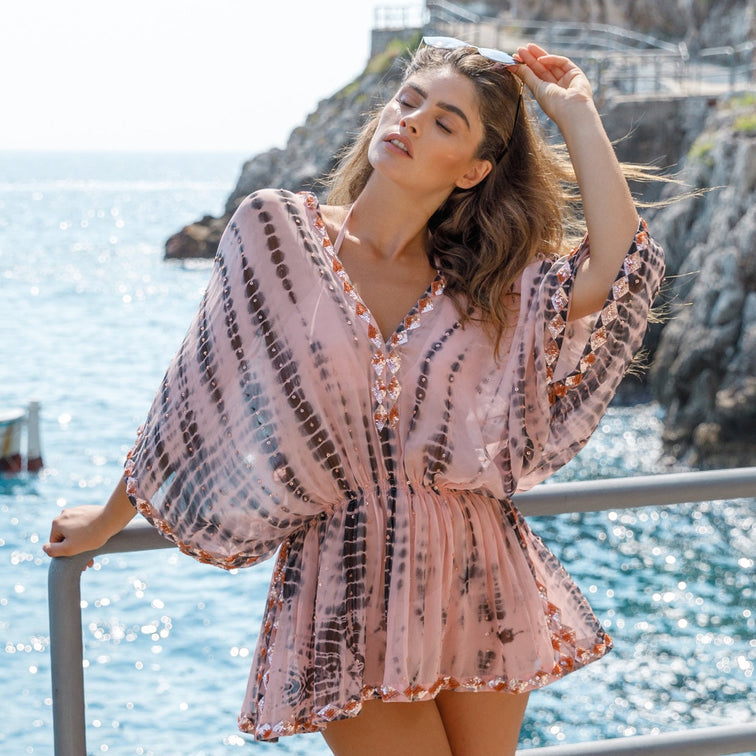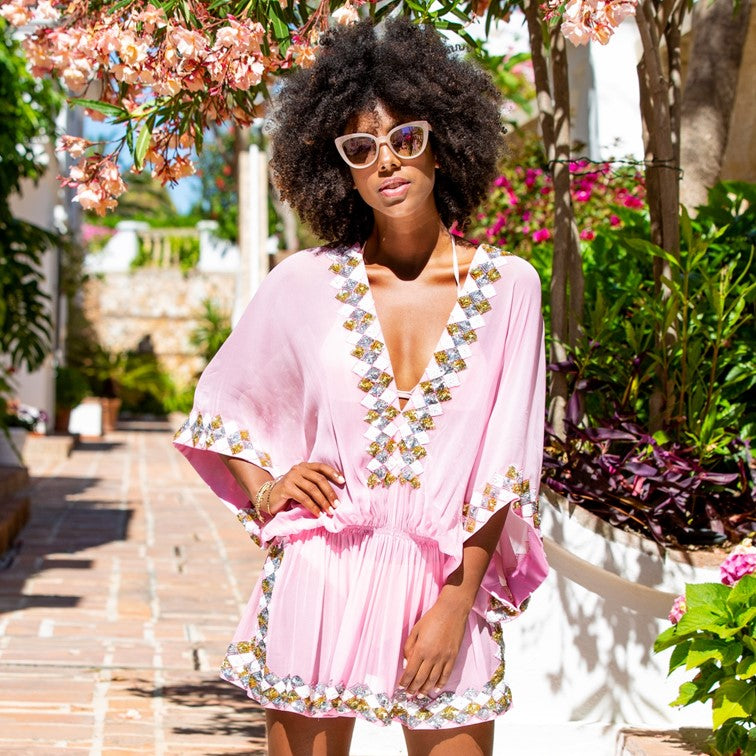 Luxury Beach Kaftans for Barbados
Luxury Beach Kaftans for Barbados
Luxury beach kaftans to wear in Barbados. What designer kaftans should I wear on my holiday in Barbados?

When it comes to your Caribbean holiday in Barbados, you'll want to look effortlessly chic and stylish. Our designer beach dresses and luxury beach kaftans are the perfect choice for your vacation wardrobe. They are crafted with exquisite attention to detail and feature luxurious silk and cotton natural fibre fabrics that will make you feel like the best dressed on our Caribbean holiday. Our resort wear brand has new styles all year round of light weight summer dresses and sun dresses for your Caribbean adventure.
What makes Lindsey Brown designer kaftans special?
Lindsey Brown designer kaftans are renowned for their exceptional quality and unique designs. Each kaftan is carefully crafted with the utmost attention to detail, ensuring a perfect fit and flattering silhouette. Our silk kaftans are made from the most durable matt silk, offering a luxurious feel and exquisite drape and longevity. They are designed to enhance your natural beauty and make you feel confident and elegant wandering around your luxury resort in Barbados.
Are Lindsey Brown designer kaftans suitable for a beach holiday?
Absolutely! Lindsey Brown designer kaftans are the epitome of beach chic. They are designed with clever features like drop waists and flattering necklines to enhance your body shape. Our silk designer kaftans from our new winter sun collection are perfect for lounging by the pool or strolling along the sandy beaches of Barbados. They are lightweight, breathable, and effortlessly stylish, making them the ideal choice for your beach holiday.
Can I wear Lindsey Brown designer kaftans for summer days?
Definitely! Lindsey Brown silk designer kaftans are versatile pieces that can be worn on various occasions, including summer days at home or heatwaves. The knee length kaftan dress style allows you to wear these as a loose dress, whether you're attending a garden party, enjoying a leisurely brunch, or exploring the local sights, our kaftans will keep you cool and stylish. The lightweight fabrics and elegant designs make them perfect for embracing the summer season in style. You can also wear these as a dress, for evening drinks in Barbados, as the floaty silk is perfect for hot humid nights.
Where can I purchase Lindsey Brown designer kaftans?
You can purchase Lindsey Brown designer kaftans directly from our online store or through our lovely stockists. We offer a wide range of styles and designs to suit every taste and occasion. Simply browse our collection and choose the kaftans that speak to your personal style. With just a few clicks, you can have the perfect silk kaftans delivered to your doorstep, ready to elevate your holiday wardrobe.
Do you offer international shipping?
Yes, we offer international shipping to ensure that customers from around the world can enjoy our exquisite designer kaftans. Whether you're in Barbados or any other destination, we will deliver your order right to your doorstep. Simply select your country at checkout, and we'll take care of the rest. Deliveries to the USA are duty and tax paid and take 1-3 days to delivery to Miami for example. If you are island hopping or heading to other Caribbean islands, read our what to wear guide with holiday dresses and shop the best Caribbean Cruise designer kaftans.