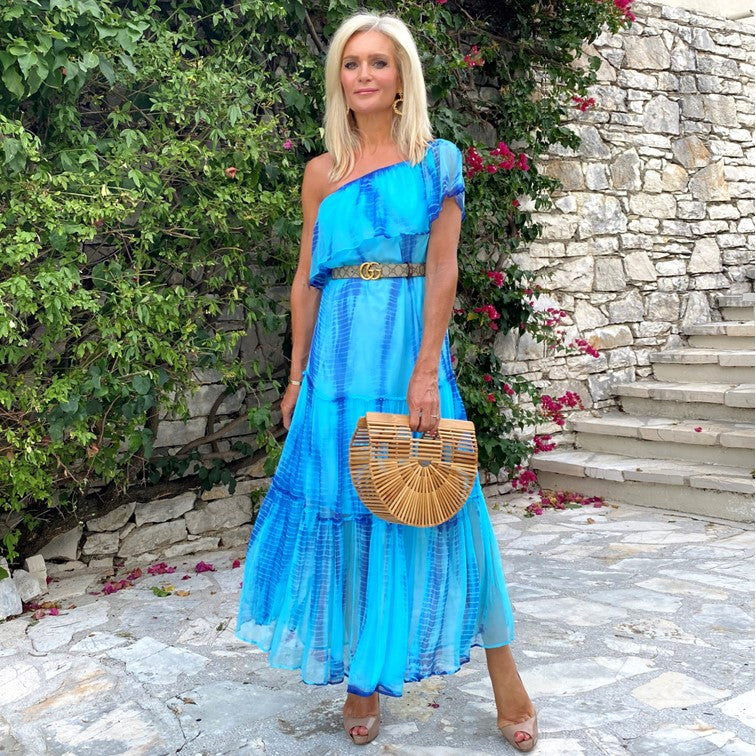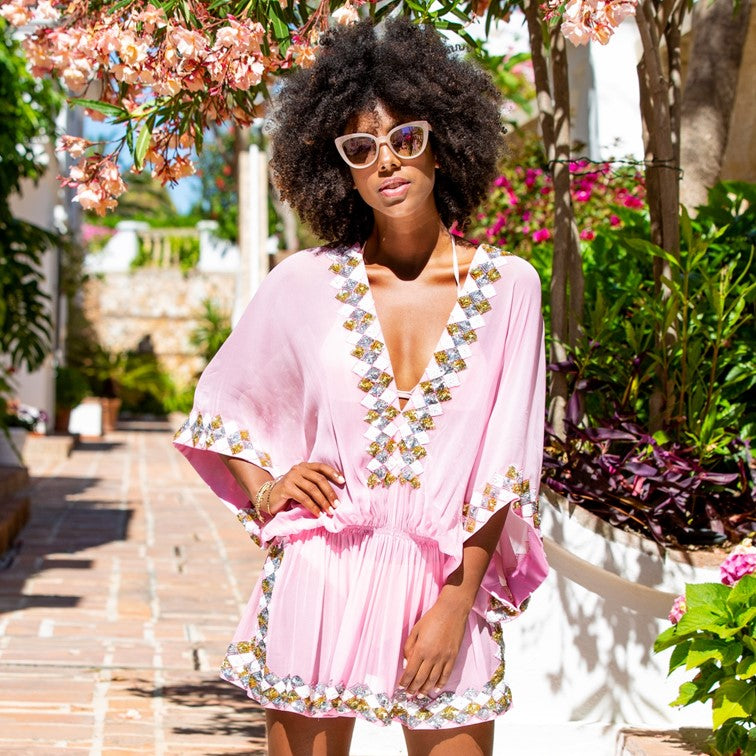 Off the shoulder holiday dresses
Off the shoulder holiday dresses
Off the shoulder holiday dresses and stylish strapless holiday dresses to wear day or night. Bandeau, bardot and sleeveless style designer summer dresses by Lindsey Brown are designed to show off your shoulders and create a flattering silhouette. The designer beach dress styles are perfect for warm holidays in Italy and Portugal or cruises in the Caribbean. St Barts is a summery strapless bardot style of holiday dress that you will wear all summer long. The shoulders have a soft elasticated neckline allowing you to wear this on or off the shoulder. Made of soft breathable cotton with pretty hand-crafted beading that softly sparkles in the sunshine, a perfect dress for hot summer days and evening BBQs at home or on holiday. 
Perfect strapless holiday beach dresses called Atheni is an original strapless designer beach dress design by Lindsey Brown and is a perfect holiday dress for all occasions. The soft beautiful cotton will keep you cool in the sunshine and the bandeau style dress will avoid the unwanted strap marks. Pretty sequin detail and embroidery decorate the dress and will sparkle in the sunlight. A flattering beach dress as the elasticated waistband slims the waist. Whether you choose to style this dress up or down you can be ensured to stand out and look fantastic day or night. 
Off the shoulder strapless bardot dresses like our silk Mykonos silk maxi dresses can be worn in so many ways. Bardot style, one shoulder resort wear dress, a strapless silk holiday dress and even on the shoulder, belted or loose. In beautiful lined silk chiffon these silk resort wear bardot dresses will be in your holiday wardrobe every holiday and always feel amazing to wear. With new colours added each season to our signature strapless silk resort wear dress style.