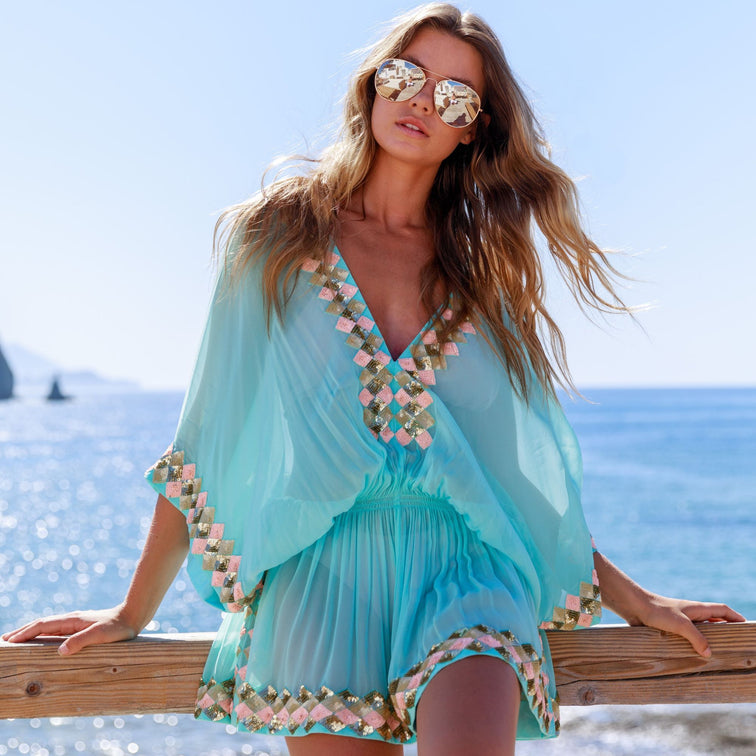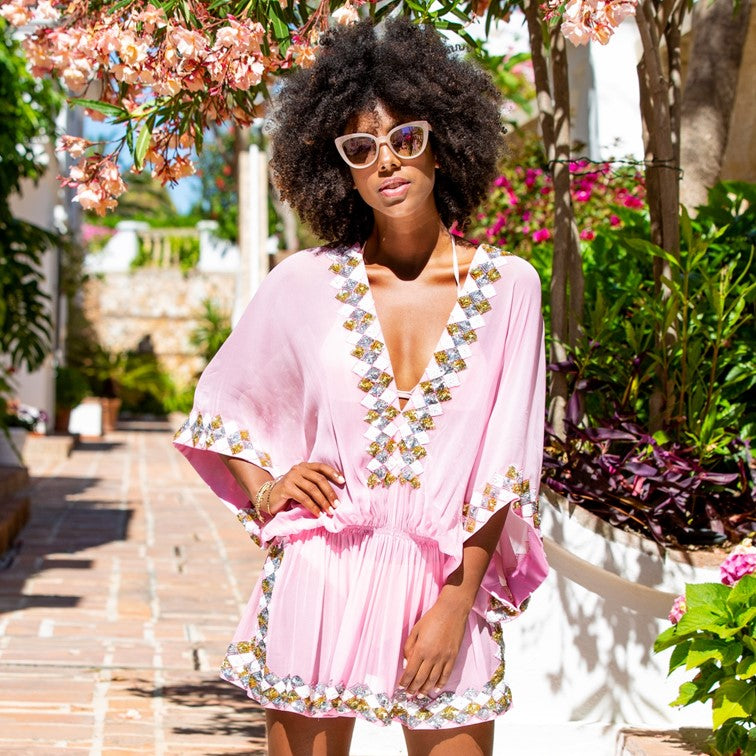 Designer Silk and Cotton Kaftans
Designer Silk and Cotton Kaftans
Designer Kaftans in soft silky cottons and vibrant silk colours by Lindsey Brown are the most perfect designer kaftans to feel effortlessly stylish on any holiday. Our natural fibre lightweight cottons are fabulous quality and so comfortable to wear. The durable breathable fabric of our silk designer kaftans will keep you cool in hot sunshine.
Whatever your kaftan size from xsmall to 7xlarge the fit and look of our stylish designer kaftans is exquisite. Choose from our flattering lightweight silk kaftans, beautiful cotton designer kaftans or brightly coloured patterned and printed silk luxury resort wear kaftans, in a variety of lengths to flatter your body shape and suit every holiday destination. Our shorter designer kaftans can be worn as luxury resort beach cover ups over swimwear or as stunning holiday tops with shorts or jeans.
The luxury craftsmanship of our resort wear has become our signature Lindsey Brown style. The hemlines and necklines of our silk designer kaftan styles like our silk kaftans Manhattan, Capri and Acapulco are lined to protect our beautiful beading detail, and hand sewn. We are proud of the fabulous quality and craftmanship of our designer kaftans. Our beading is beautifully hand sewn to ensure fabulous quality garments that you will treasure forever.