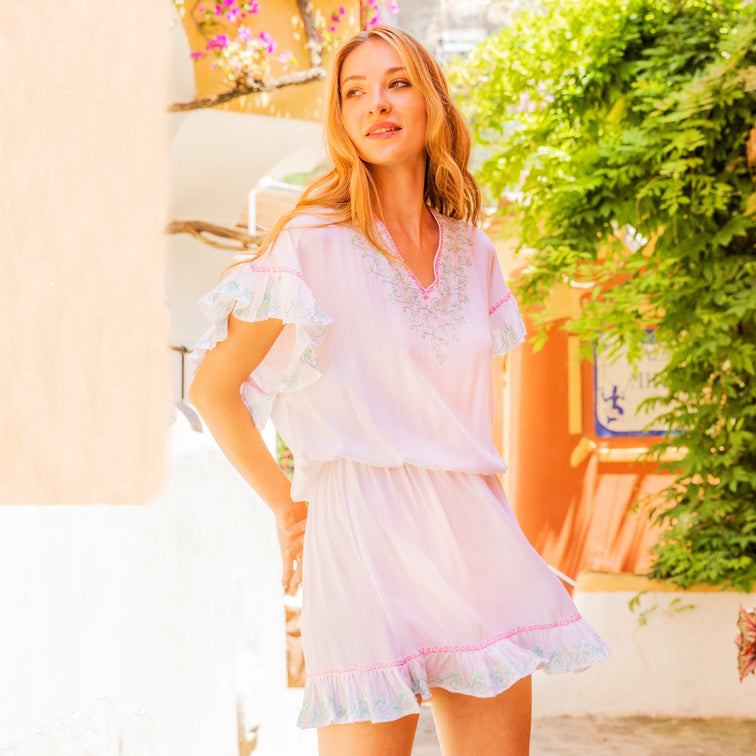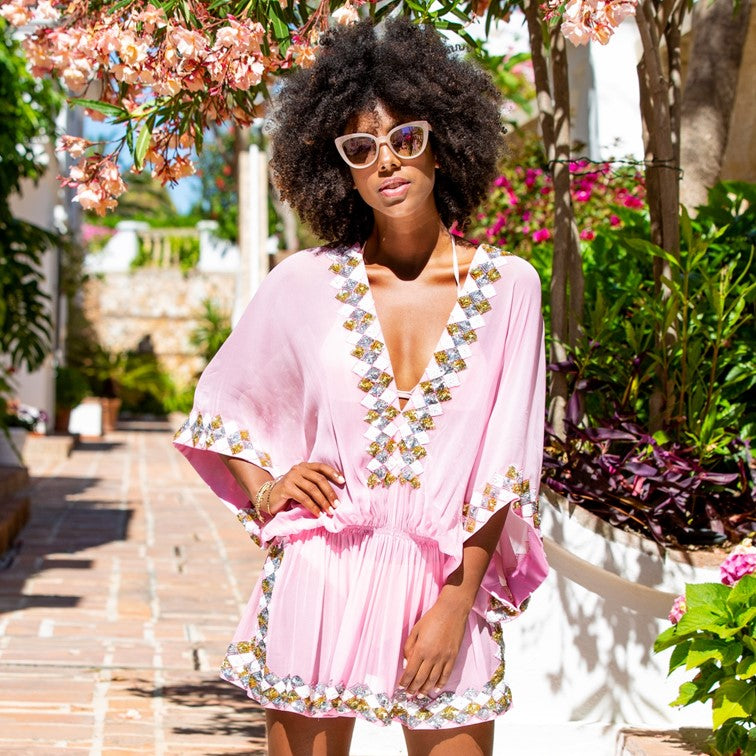 Designer Cotton Beach Dresses from cold shoulder beach dresses, drop waisted designer beach dresses, cool and floaty bardot dresses for the beach by resort wear designer Lindsey Brown. Perfect timeless holiday dresses to complete your next luxury beach holiday wardrobe like our knee length and maxi beach dresses that have adjustable straps, so all heights can wear these designer beach dresses. See our full collection of summer dresses and designer holiday dresses here.
Choose from our cotton designer beach dresses such as our flattering off the shoulder white summer bardot dresses and off the shoulder white bardot beach dresses, that can be worn both on and off your shoulders. For brunch by the beach wear our strapless summer beach dresses, avoid strap marks and keep you cool in the hot sunshine, a flattering designer beach dress perfect to wear for sunset cocktails. 
The soft cotton fabric of our beautiful designer beach dresses is so comfortable to wear. We make our flattering beach dresses in both black and white as these colours fit into your holiday wardrobe with ease, decorated with soft metallic tones of hand embroidery and hand beading. Whether its a morning stroll in Marbella or a beach lunch in Barbados, you will wear your Lindsey Brown resort wear flattering cotton designer beach dresses on every holiday. We also have fabulous evening maxi dresses to wear on holiday.