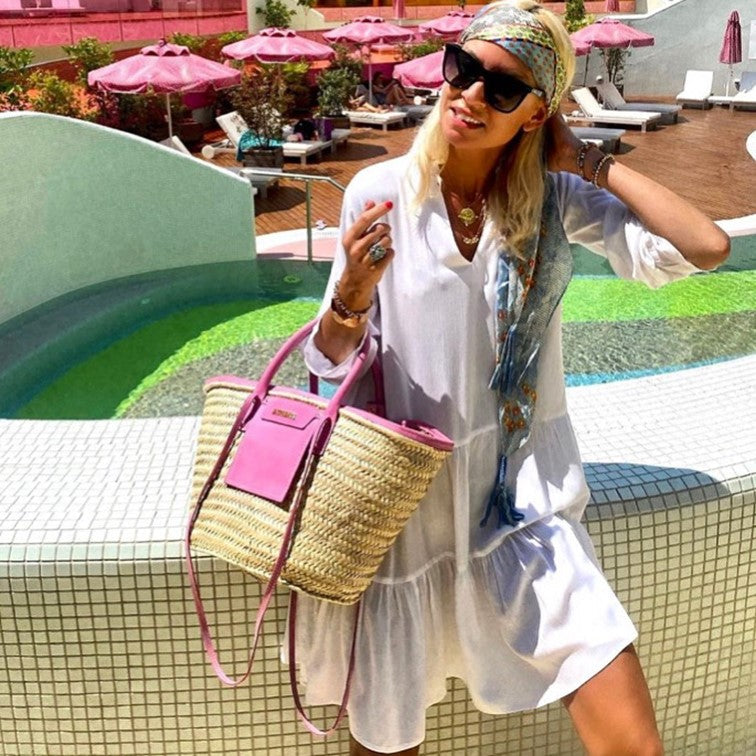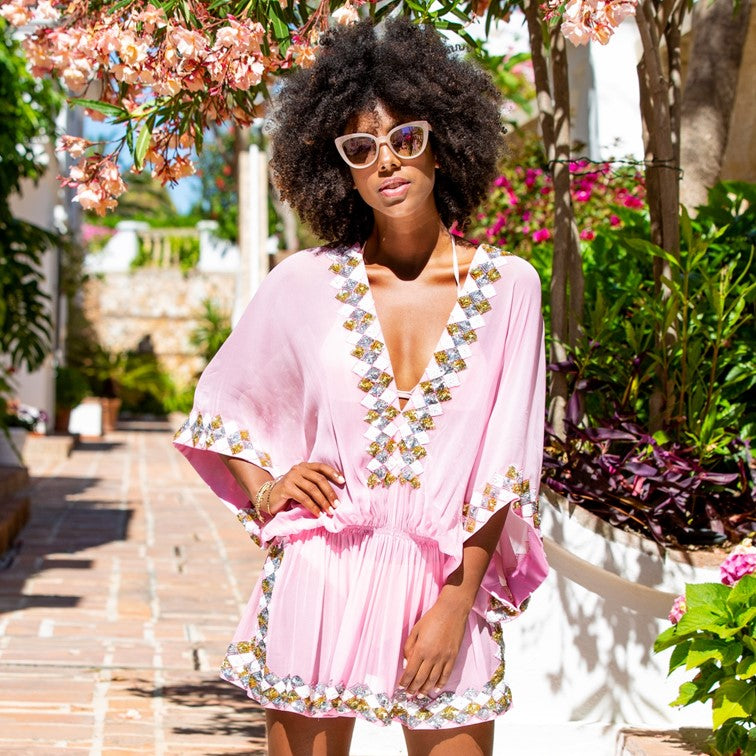 Cotton Designer Kaftans For A Cruise
Cotton Designer Kaftans For A Cruise
Cotton Kaftans For A Caribbean Cruise. Covering up in style in cool cotton to keep you cool in the daytime, wearing our designer beach dresses like Paloma in a beautiful soft cotton. This drop waist style can be worn on it's own as a dress, with its v neck and back, all dress sizes can wear this shape as the tie back allows for larger busts to wear their usual kaftan dress size. Our cotton fabric is so soft and our sizing is true to size. The pretty sleeveless cotton beach dresses named Toulouse in a floaty soft cotton are so easy to style. Every height can wear Toulouse as the neckline has a clever drawstring.

Cotton designer resort wear for daytime going ashore you may like to wear shorts but never found a pair that suits you, try our cotton holiday shorts as the cut and fit is super flattering. Made from very soft breathable cotton. Our beautiful cruise designer cotton kaftans are so comfortable for a day out. 
Cotton designer beach dresses to wear from daytime to sunset could not be easier as we have three cotton styles of designer maxi dresses choose from that suit ever body shape and holiday destination. Choose our short bardot style beach dresses, perfect for both petite and plus size, as the fit for each size is checked to fit perfectly. Midi holiday dresses like the Provence and are also light and easy to wear in soft cotton.